Tennis venue in Nha Trang. 
1.Air Force Indoor Tennis Club
Address: 75 Nguyen Thi Minh Khai
Fanpage: https://www.facebook.com/pages/S%C3%A2n-Tennis-Clb-Kh%C3%B4ng-Qu%C3%A2n/848888245204656
2. 8/20 Tennis Court
Address: 75C Nguyen Thi Minh Khai Street
Fanpage: https://www.facebook.com/pages/S%C3%A2n-Tennis-208-Kh%C3%A1nh-Ho%C3%A0/227959151310401
3. Tennis court
Address: 101 Mai Xuan Thuong Street, Vinh Hai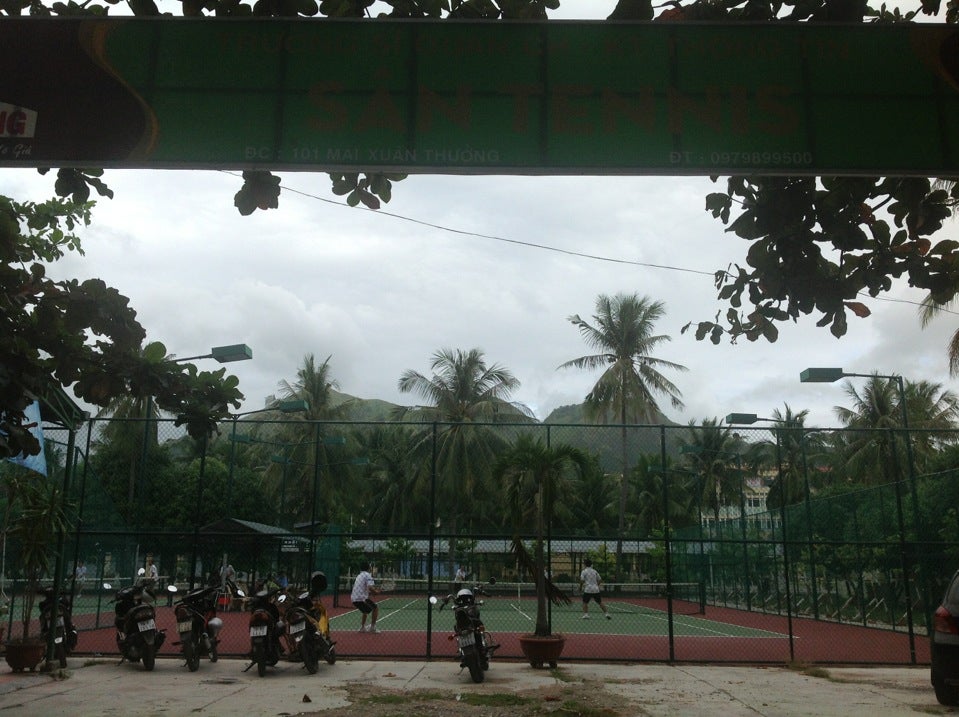 4. Тенисный Корт
Address: 27 Phan Chu Trinh Street
Badminton courts
1. Huy Forza badminton court 
Address: 75A / 3 Nguyen Thi Minh Khai
Open time: 5:00 AM – 8:30 PM
Number of yards: 05 carpet yards. Rent yard: ~~80,000 VND / hour
Fanpage: https://www.facebook.com/S%C3%A2n-c%E1%BA%A7u-l%C3%B4ng-HUY-FORZA-278796835822230/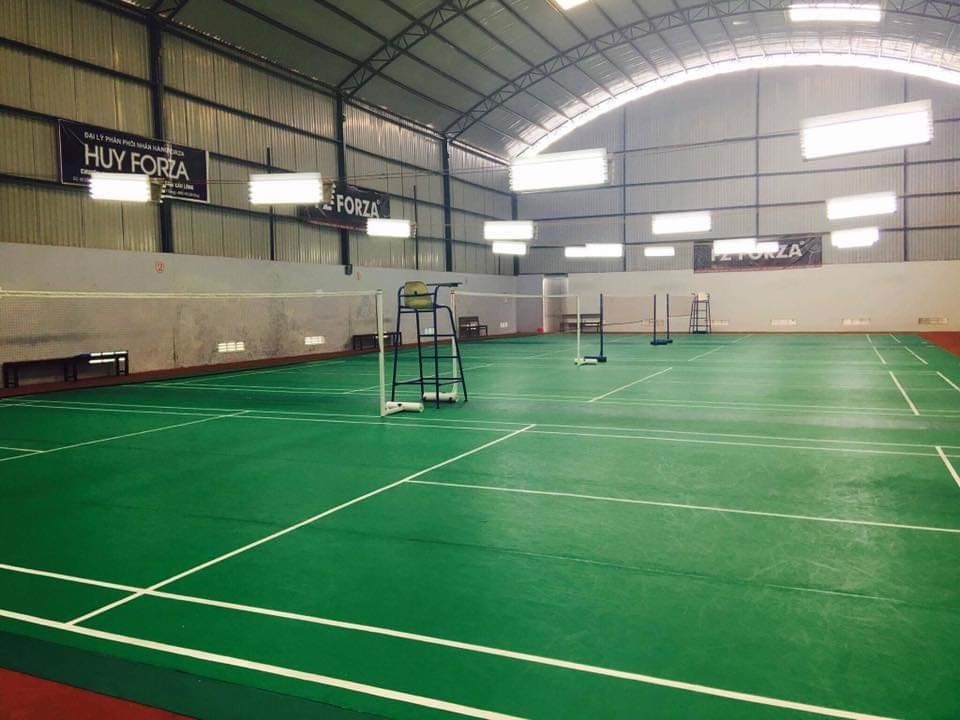 2.Badminton Court Stadium in Nha Trang College
Address: No. 5 Tran Hung Dao
The stadium consists of 4 badminton courts, designed with wooden floors, high ceilings, airy.
The pitch is not rented by the hour but only by the month (about 800k / month, 2 hours / session, EVERYDAY)
Anybody who likes to play in the afternoon (until before 5:00) just grabs tennis and invites friends, because there is no Nobody's hit, so you are free.
3. Khanh Hoa Badminton Federation Stadium
Address: 12 Yersin, opposite Khanh Hoa Hospital, near Khanh Hoa Stadium
There are 4 yards, smooth concrete floor, light is quite ok, there are stands.
Open from 4:30 to 22:00 every day.
4. Hoang Gia Courts
Located in Hoang Gia sport, alley 75A Nguyen Thi Minh Khai – the first alley Pearl Restaurant
Badminton and general gym + aerobic located 1 block
6 yard carpet foam, foam should running a bit hard
yard is bright, but the ceiling is a bit low. The seats are few, a yard has 2 benches for 4 people.
The rent is quite expensive, 60k / h, the whole area (except the football field) is not operating on Sundays.