Hon Mun is an ideal destination for tourists to enjoy scuba-diving. It is famous for crystal sea water and many kinds of beautiful corals. There's nothing like going swimming into and explore the depths of the ocean. Let's take a look at some useful information for diving tour at Hon Mun.
These are some designed tour, you can make reference:
https://nhatrangtoday.vn/tour-lan-bien-nha-trang-post716
https://suoihoalandaokhi.com/du-lich/tour-lan-bien-nha-trang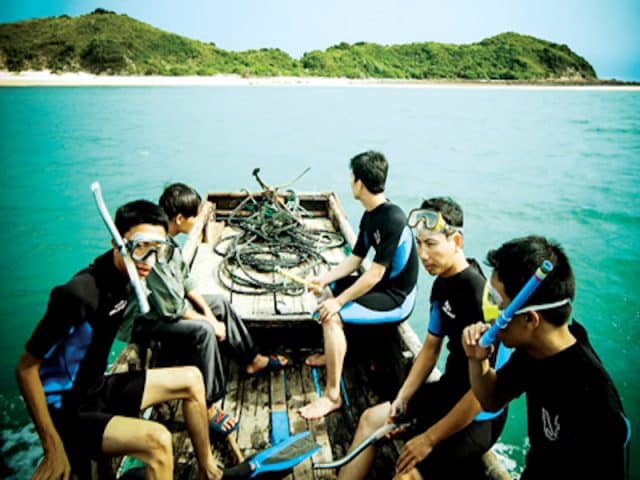 Essential supplies when go scuba-diving:
Diving suits fit the body
Dedicated diving goggles
Mask fit the face
The snorkle ensure snorkling and notice the size of propeller
Advices while diving:
Should dive with a group not alone
Do not dive too deep
Do not drink alcohol before diving
Ticket price depend on the age and season or duration of diving.